VicWater Members Update
The VicWater Members Update is a monthly publication developed to ensure members are kept updated on the projects we are undertaking on their behalf.
During the first week of each month a condensed version of the Members Update is emailed to registered members. A full version is posted online in the Members Only area of our website. If you are not receiving your email copy, you can subscribe for the next available issue.
View Members Updates online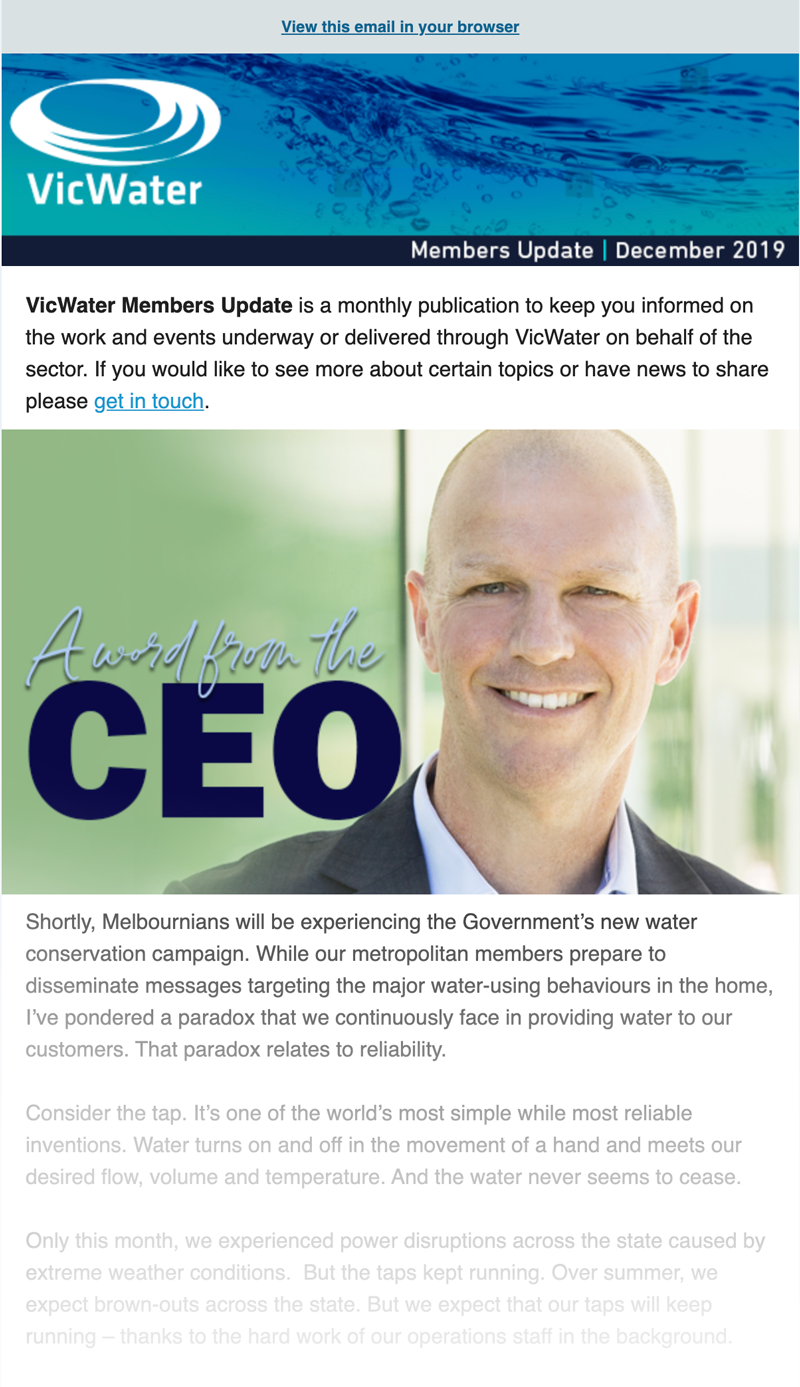 Have an article you would like to contribute?
Contact Fee for more details