The VicWater Board of Directors provides a foundation to support the Victorian water industry. With seven elected individuals from the VicWater membership, our directors represent the metropolitan, regional and rural sectors of the water industry ensuring a balanced perspective of issues and initiatives.
(appointed 10/12/2015, Chair since 14/12/2017)
With a portfolio of roles, Jo is an experienced board chair. Pertinent to the water industry, she first served as non-executive director for Central Highlands Water over a four year term before her appointment to the Barwon Water chair role in October 2015. Additionally, Jo's portfolio includes: Committee Chair, South Melbourne Market; Board Chair, Barwon Asset Solutions; Committee Chair, Geelong Regional Football; Committee Member Geelong, Australian Institute of Company Directors (AICD); and Executive Director and part-owner of Business in Heels International.
Jo is a highly experienced business strategist and has worked across large commercial corporate, small-medium enterprise, government and not-for-profit environments. Further, Jo holds a Masters of Business Administration, a Graduate Diploma in Retail Management and is a Fellow of the Australian Institute of Company Directors (AICD).
(appointed 16/6/2018)
Gabrielle was appointed to the Board of South East Water in 2015 and is currently the Deputy Chair. She is also chair of the board of iota Services Pty Ltd, a wholly-owned subsidiary of South East Water. Gabrielle is a corporate lawyer with broad experience working in Australia and South East Asia.
During her legal career, she has specialised in general corporate advisory, including corporate governance, mergers and acquisitions and capital markets. She is an experienced non-executive Director and is currently also serving on the boards of V/Line Corporation, VicSuper Pty Ltd and InLife Independent Living Ltd.
Gabrielle was a Director of Southern Rural Water from October 2012 to September 2015. Gabrielle holds a Bachelor of Laws and Bachelor of Engineering (Chemical) from the University of Melbourne and is a graduate of the AICD.
(appointed 5/12/2018)
Naomi was appointed to the Southern Rural Water board on 1 October 2015 and represents the rural water corporations on the VicWater board.
Naomi has extensive experience in the property sector. She was the Chief Financial Officer of the Elmstone Property Group, and a director of SANB Valhalla, a property investment vehicle. Naomi is also a director of Sport Climbing Australia.
Naomi holds a Bachelor of Business Studies. She is a Certified Practising Accountant (CPA) and a Graduate of the AICD.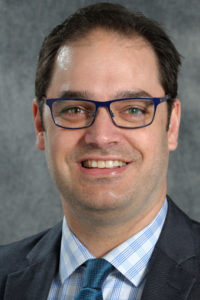 Andrew Jeffers
(appointed 14/11/2019)
Andrew was appointed as Wannon Water's Managing Director in July 2015. Prior to this Andrew worked for 16 years with Wannon Water and 23 years within the Victorian water industry in various engineering and corporate roles, which has resulted in a deep understanding of the water industry and the business of a water corporation.
Andrew understands water corporations exist for their customers and understands the importance and community value of providing high quality water, sewerage and trade waste services. He has a special interest in ensuring VicWater is effective in assisting its water corporation members create value for their customers and support the communities in which they operate as well as strategically positioning the water sector for future success.
Andrew is a member of the Victorian Intelligent Water Network Executive Committee, a Director of the Great South Coast Group and a Director of Beyond the Bell.
David Schultz
(appointed 14/11/2019 to fill a casual vacancy)
David is currently the Chair of South Gippsland Water after first being appointed to the board in October 2011.
At Life Saving Victoria, David is the Chair of the Facilities Development Committee, a member of the Board Governance Committee and was a non-executive director during 2010 and 2018.
Previously, David was the independent chair of the Bass Coast Shire audit committee. He has held various executive roles with GHD Global including Practice Leader of the management consulting practice and Senior Project Director Middle East.
He is a Civil Engineer and a graduate member of AICD.
Find out more about our people